Le Lac des Vieilles Forges
OUR TREEHOUSES
Le Lac des Vieilles Forges campsite is a special place in the heart of a grandiose environment in which you can forge a unique experience. You and your partner can discover the joys of accommodation set in the trees. You can see the Ardennes forest with new eyes from your treehouse. You can live to the rhythm of nature and enjoy the peace and quiet far from the hustle and bustle of the city. The treehouse is your atypical accommodation par excellence and promises an unforgettable getaway set in the treetops.
SEE OUR CABINS
Step up for a unique experience. At the Le Lac des Vieilles Forges campsite, you can stay in a cabin perched among the trees. The pod-style cabin is a truly relaxing cocoon and offers you the closest possible contact with the natural surroundings. Set on stilts on a terrace, the cabin offers a breathtaking view of the park and its wonderful forest.
To make this getaway even more memorable, Le Lac des Vieilles Forges campsite offers a "Night Duo" package. This service includes a welcome basket, bed linen and a hearty breakfast delivered to the foot of your accommodation. Enjoy an unforgettable moment in your atypical accommodation under the trees of the Ardennes.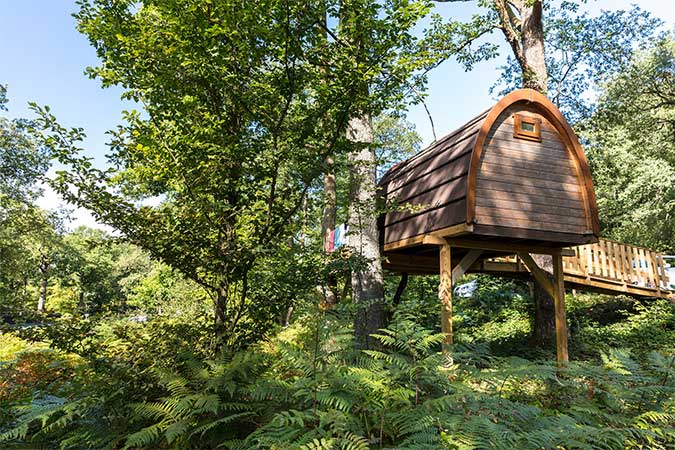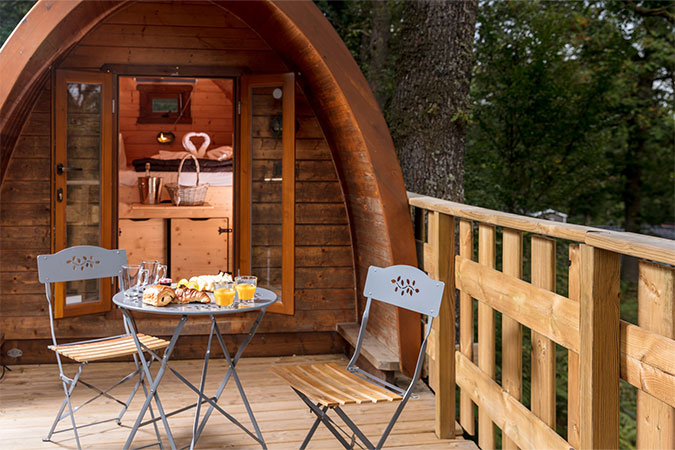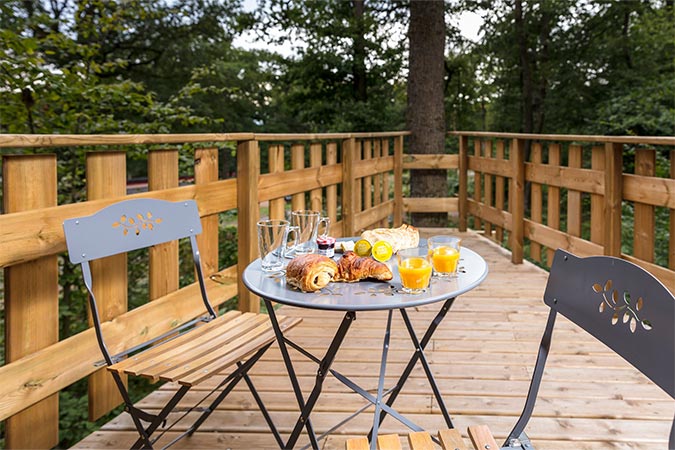 Check out our other rentals...