Le Lac des Vieilles Forges
ACTIVITIES & ENTERTAINMENT
Enjoy the activities offered by Le Lac des Vieilles Forges campsite throughout your stay. Our team of entertainers organizes a selection of activities each year in high season. Between the children's club, sports tournaments and evening events, you will enjoy it! In addition to the sports facilities on the campsite, you can enjoy time spent on the shores of Le Lac des Vieilles Forges. Its water sports centre, located less than 500 m away, is open to young and old all summer long!
ENTERTAINMENT & FACILITIES AT THE CAMPSITE
Le Lac des Vieilles Forges campsite is the ideal destination for a peaceful outdoor holiday surrounded by nature. There are fun and sports facilities to be enjoyed in all four corners of the campsite. While on holiday in the Ardennes, challenge your friends and family to ping-pong, petanque, basketball or volleyball.Our team organises sports competitions throughout the summer. Holidaymakers have a chance to make new friends during a time of sharing.
The campsite also has direct access to Le Lac des Vieilles Forges. The furnished beach and water sports centre offer many activities, including canoeing, fishing, pedal boat and sailing.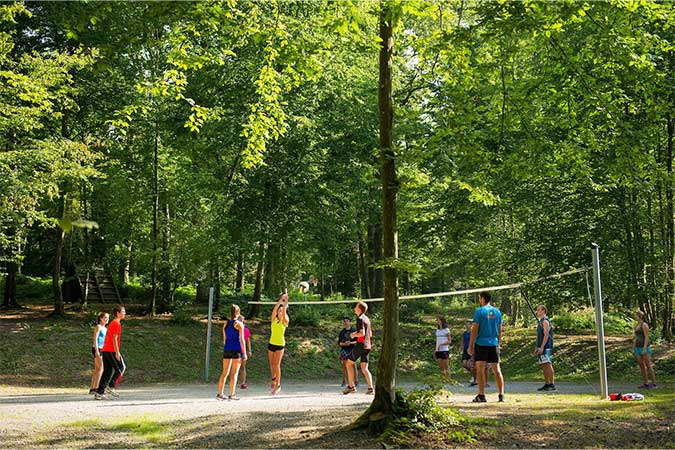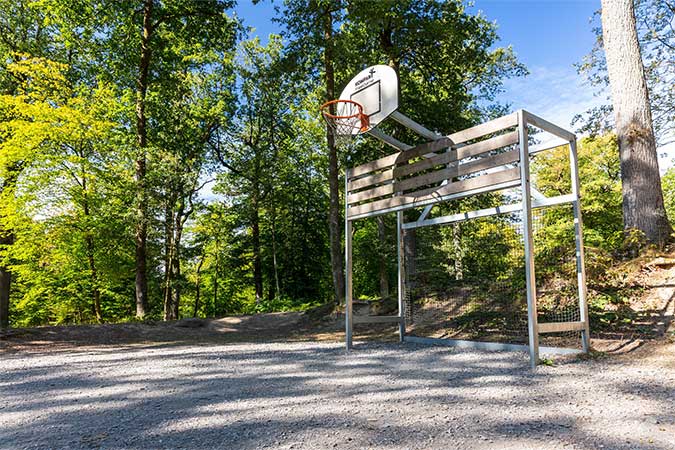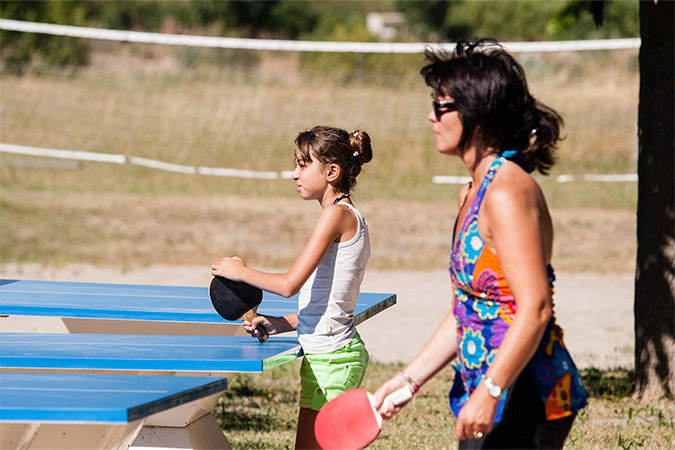 KIDS CLUB
What better time to make new friends than when on holiday? At Le Lac des Vieilles Forges campsite, in high season our team of entertainers every day organises activities with the clubs for kids. The young holidaymakers spend time together to get to know each other while playing and creating. Your children take part in manual activities, sports and games throughout your holiday. Archery, treasure hunt, sports tournaments and creative workshops are on offer to them.
You can also register your children for the sports camps organised by the water sports centre. Located just 200 m from the campsite, it is easily accessible from your mobile home.
Useful information:
Opening hours: 10 a.m. to 12 noon and 2:00 p.m. to 4:00 p.m.
Kids club for 6-12 year old

.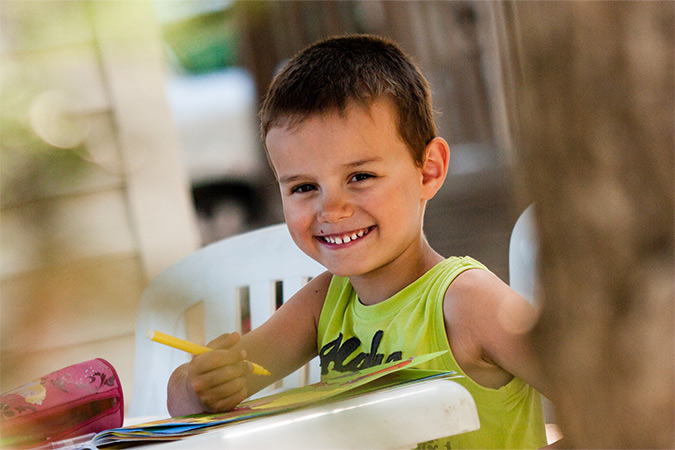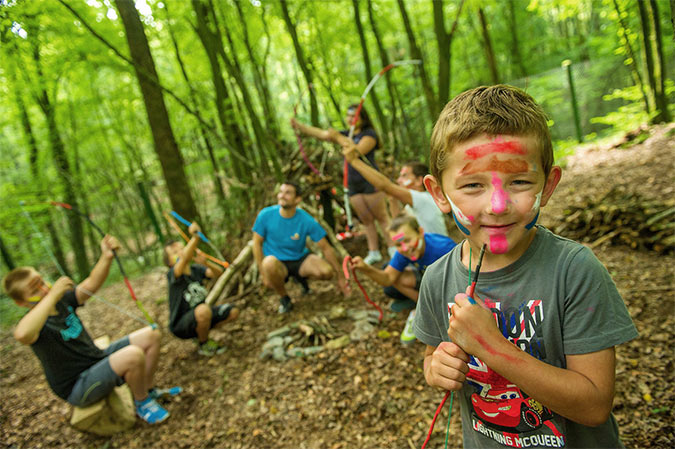 WI SPLASH AQUAPARK
At Le Lac des Vieilles Forges, jump into the water for an adventure like no other.
Just 200m from the campsite, the Wi Splash aquapark promises a day of fun. Open to those aged 7 and older, the water park offers a giant area of over 800 m2.
Families and friends take their time to pass through this range of 25 modules of inflatable games.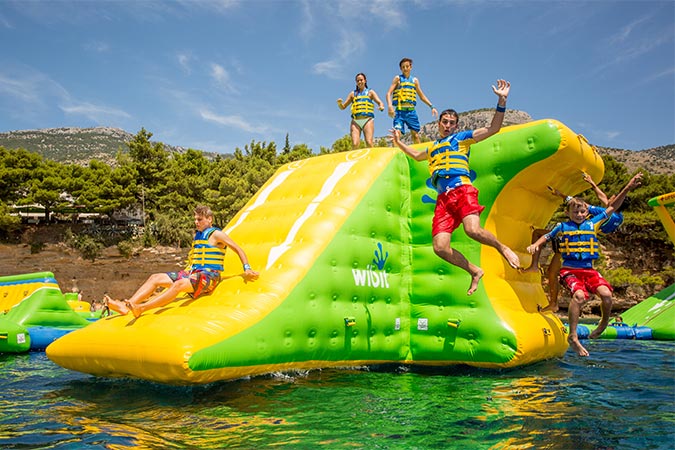 NIGHTLY ENTERTAINMENT
After a day of relaxation, walking or playing sports, enjoy relaxing and friendly evenings at Le Lac des Vieilles Forges campsite.
In summer, our team organises dance nights, concerts and karaoke for the whole family. At the microphone or on the dance floor, let yourself be carried away by the festive and friendly spirit of the Ardennes.
DISCOVER LE LAC DES VIEILLES FORGES AND THE BEAUTIFUL BEACH