Le Lac des Vieilles Forges
LE LAC DES VIEILLES FORGES AND THE BEACH
Located between the Rocroi plateau and the Meuse valley, Le Lac des Vieilles Forges is a unique natural area in the Ardennes. Fed by numerous streams, it is the ideal place for outdoor enthusiasts. Its beach is accessible directly from the campsite and is good for swimming, relaxation and sports activities.
The beach is also accessible from the campsite.
A "BLUE FLAG" BEACH
A few kilometres from the Meuse valley, the Vieilles Forges site is conducive to relaxation. Located in the heart of the forest, it is the ideal place to enjoy a spot of relaxation and leisure. The Vieilles Forges is a magnificent natural area, with 100 hectares of forest and a 150-hectare lake.
The 5,000 m2 of beach is accessible directly from the camping village. You can enjoy the Blue Flag beach for swimming, picnics, water sports and family games.
On the beach, the little ones can make new friends on the playground especially for them.
For added safety, the swimming area is supervised every afternoon from mid-June until the end of August.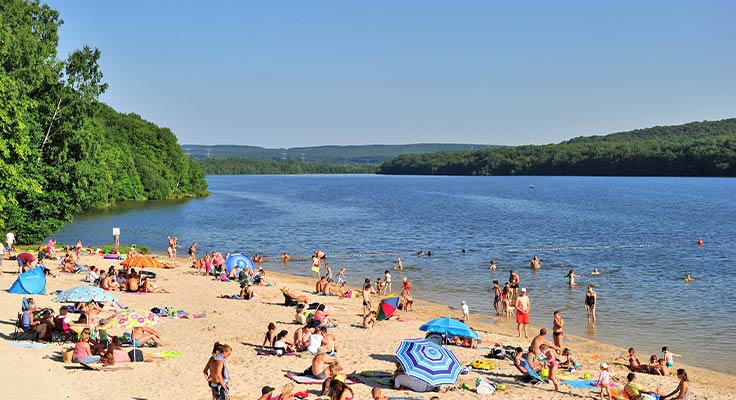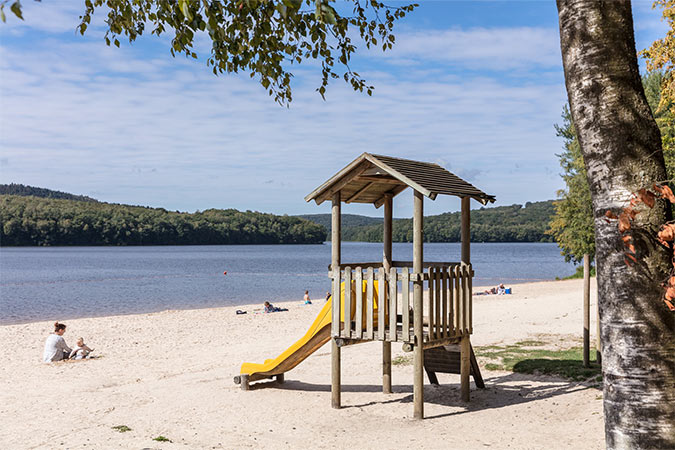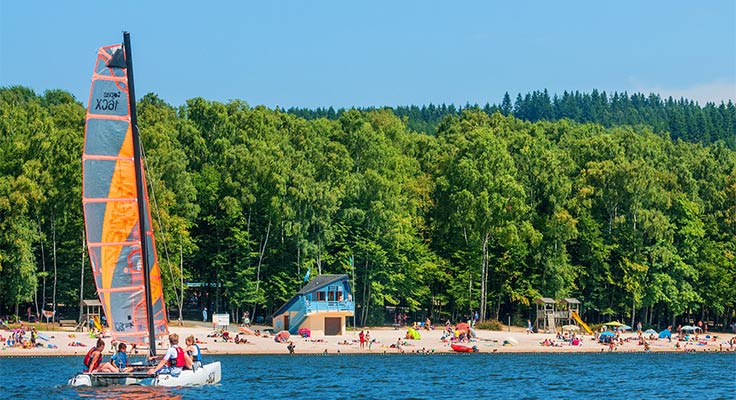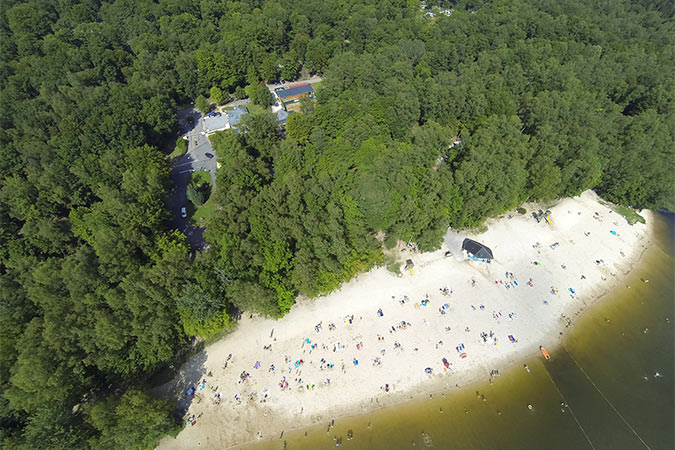 WATER & SPORTS ACTIVITIES AROUND THE LAKE
This outstanding environment is conducive to activities and water sports. Each day is a chance to discover the lake in a different manner. At Le Lac des Vieilles Forges, you will find all the equipment and services you need to make the most of the Ardennes summer.
With friends or family, rent a bike or put on your hiking shoes to walk the many trails of the Vieilles Forges site. Between rides, enjoy a refreshing swim.
Water sports enthusiasts will not be able to resist the call of the water. Paddleboards, canoes, canvas and pedalos can be found on the calm waters of the lake.
Treat yourself to a moment of pure pleasure under the Ardennes sun by indulging in your favourite activity. You can also go fishing in Le Lac des Vieilles Forges. You can catch perch and other white fish. Fishing permits can be purchased at the campsite reception.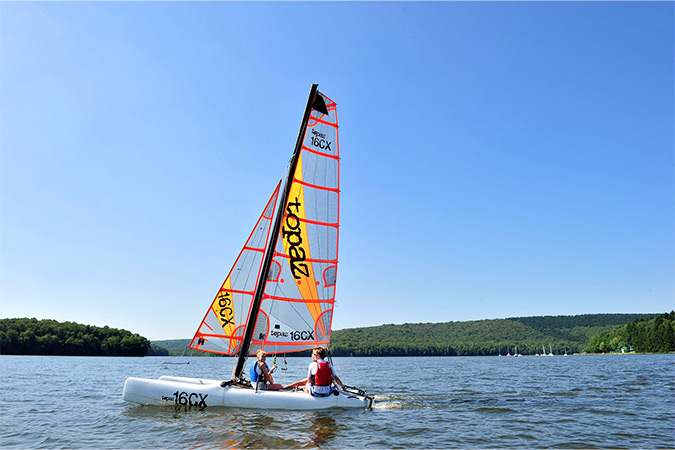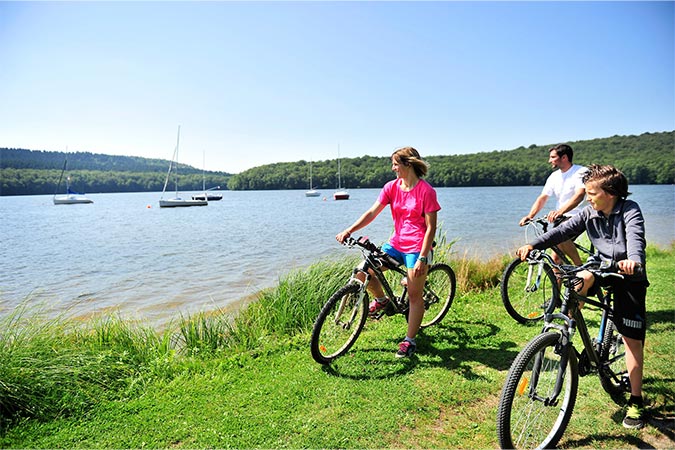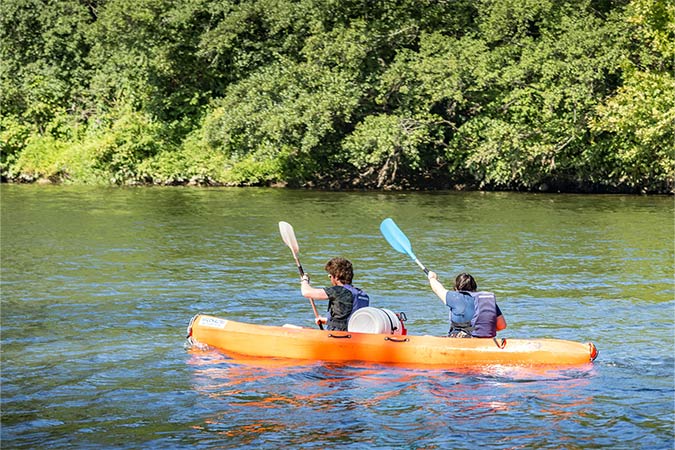 DISCOVER THE SERVICES OF LE LAC DES VIEILLES FORGES CAMPSITE